From our customers
We're glad we chose Henricson Ab for this project! Mr. Henricson's text is very well written, with an exact feel for how to communicate with the target group in question.
− Members of the Diocese of Porvoo, on our study of Christian trusts, funds and other capital owners, which was published in November, 2014
We're very satisfied with how Mr. Henricson worked on the report. All deadlines were honored, the work rests on a solid fact base, and the text itself is interesting and easy to read. We'll be happy to turn to Henricson Ab for expert services in our future projects.
− Members of the steering comittee, on our "Trend Analysis 2024 from the Perspective of Finnish Pensioners", published in November 2014
A thorough and well written report, that will be of great use during the restructuring of the organizations in the Finnish public sector.
The study was conducted in close cooperation with the Municipalities, the Provincial Government, and other parties. The report is concise and clear. The conclusions and recommendations are well supported by facts.
Not only does Mrs. Henricson sell us the best skincare and make up products on the planet – she actually cares for her customers in a genuine way! I know I can always call her, no matter what, and she'll always solve whatever problem I might have!
− Our hundreds of customers within the Beauty business area, on our Mary Kay™ products and Harriet's personal service
Mrs. Henricson is an extremely professional, competent and reliable auditor. Her well-organized, efficient style of work creates mutual trust, which allows us to work time-efficiently without feeling stress of any kind.
− A representative for a major Scandinavian food & beverage company, on our auditing services for food & beverage companies with Certified Organic products
OUR EXPERTS
Marcus Henricson
Marcus Henricson is in charge of our Con§ulting and Tran§lation business areas. He is a seasoned leader and an outstanding writer. His previous experience includes working as a City Manager, Mayor, the CEO of a media company, and in the Finnish Ministry of Defence.
Marcus specializes in strategic leadership, strategic studies, the interfaces between public and private sector, and legal translations. Marcus is a very experienced lecturer. He holds a Master's degree in law from the University of Helsinki and is a Certified Translator (Finnish-Swedish). Marcus works full time at Henricson Ab since 2013.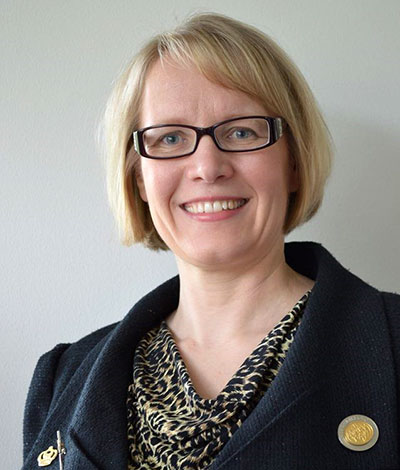 Harriet Henricson
Harriet Henricson is in charge of our Food Sector and Beauty business areas. She is a seasoned expert in project management, quality management, sales management and quality management, as well as internal and external auditing.
Harriet is an experienced lecturer. She holds a Master's degree i nutritional sience from the University of Helsinki. Harriet works full time at Henricson Ab since 2007.
"We'll Do Your Best!"™
As a customer at Henricson AB, you have our full attention. We perform all our assignments with total integrity. Our quality objective is the highest possible: Full client satisfaction. Period. That's why we only take on projects where we know we can offer complete satisfaction.
However, we demand more of ourselves. We also want you to feel that our fees are reasonable. Sure, expert services cost money. That's exactly why we want you as our client to feel that you get more than your money's worth. We work real hard to make that possible.
In our Beauty services, "We'll Do Your Best!"™ means that everything, literally everything, is included when you buy Mary Kay™ products from us: Delivery to your door, gift wrapping when needed, and the world's best exchange policy. Yes, you can even change a product you've already started to use!
Our clients